Our Honey Pot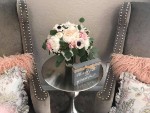 Mr. and Mrs. Horn
Bumble Bee provided day of coordination, floral, and a few rentals for our wedding. Megan went above and beyond making our day effortless. She was efficient and quick to correct any issues that may have occurred. I knew with Megan our day would be easy from the start because she is calm cool and collected and always 3 steps ahead. You can tell she loves her job!! To Megan and the team at Bumble Bee- an enormous thank you for making our day perfect!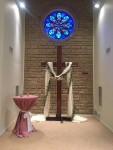 Mr. Dan White
Megan at Bumble Bee did my daughter's wedding at Clark Gardens. It went flawlessly without a hitch. As a parent, value and service are important. Megan delivered. Everything was explained in advance and they were responsive to changes that came up. Excellent communications and they handled everything that came up along the way. I would highly recommend Bumble Bee and specifically Megan Peterson. She will not disappoint you!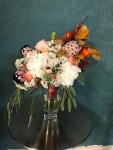 Mr. and Mrs. Andrews
Bumblebee was amazing! They had great ideas through the planning process and kept us on the right track. They had great decor selections, AMAZING FLORAL, were super professional, and their food services were great as well. Sharon was our day of coordinator but Megan would have been great as well. I highly recommend them to anyone in the area!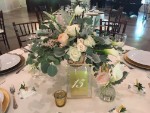 Mrs. Angel
Bumble Bee Occasions has an awesome team who is a pleasure to work with! They are well organized, professional, and always on top of things! Highly recommended, THANK YOU!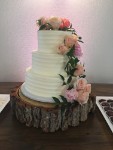 Mr. and Mrs. Chozet
My husband and I used Bumble Bee Occasions for catering, floral, and cake services. We loved working with them! They helped make the planning process so much easier. Megan was great to work with and was so organized the whole way through. My expectations were surpassed on our wedding day. They are able to work with whatever budget you have. I 100% recommend them.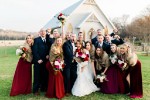 Mr. and Mrs. Read
Bumblebee Did a fantastic job on our wedding! Everything from the food to the day of coordination was top-of-the-line. It was wonderful working with them, they are kind and patient and very easy-going. I love that you could do multiple things with them-I did coordination, catering, serving staff, rentals, and my cake! Being able to use them for all of this was so convenient! I can't stress enough to future brides how wonderful it was to have a one stop shop. If I had to recommend one thing the most though, it would be using Megan as your day of coordinator. She went above and beyond to ensure that our wedding day flowed as smoothly as possible and took care of everything. She called all my other vendors the week before and made sure they were good to go, she arranged all the decor and kept everyone on time. All of our guest commented on how great of a wedding it was and how it all worked out perfectly. I attribute a lot of that to Megan and her hard work. Thank you Megan and bumblebee for making my dream wedding possible!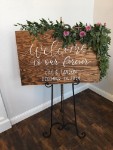 Mr. and Mrs. Wren
Bumble Bee Occasions helped make our special day the BEST! My husband and I utilized their catering services for our rehearsal dinner and wedding reception and we also took advantage of the day of wedding coordinator. The food was all homemade in house, delicious, and they catered to our somewhat picky needs. :) I really don't know what I would have done without Megan who was our day of wedding coordinator. She was so organized and thorough with every little detail leading up to the big day so needless to say the day went smooth as silk. She had the plan down and helped us with the perfect little ceremony details and made sure we threw one heck of a party for all of our loved ones. I highly recommend these guys, not only for the food, but the over all customer service you are guaranteed to receive.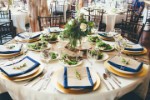 Mr. and Mrs. Moss
We had a really great experience with Bumble Bee. They were easy to work with and the good and service was great. Would definitely recommend them.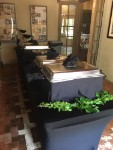 Mr. and Mrs. Aiton
We used Bumble Bee Catering for our daughters wedding for the meal and the cake and cake balls, the food was good especially the honey pecan chicken. The cake was beautiful and absolutely delicious; we had 3 different flavors and they were all great! The kids devoured the cake balls in no time at all. They were very professional and got there in plenty of time to set everything up and serve our guests and clean up before they left. They provided everything we needed to make our special day great. Megan was great to work with and she made sure everything was taken care of and exactly how we wanted everything to take place. They were all so accommodating and made my job a lot easier as mother of the bride! Please consider them for your next event, you won't be disappointed.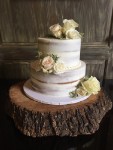 Mr. and Mrs. Wilson
If I had to do it all over again, I wouldn't change a thing! I'd have Bumble Bee as my one-stop wedding partner again and again and again! They were fantastic and took all the "worry" from our big day, from the very day we met with them, until long after our ceremony was over. A million thanks to Bumble Bee!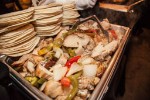 Mr. and Mrs. Henley
Bumblebee occasions helped make our wedding day special by providing exceptional service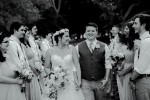 Mr. and Mrs. Townsley
They were amazing! As the mother of the bride, the stress before and during the wedding could have been overwhelming. Bumble Bee Occasions took care of everything, and our coordinator the day of the wedding made everything work like clockwork! Love, love, love! - Pamela (MOB)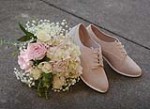 Mrs. and Mrs. Ellsworth-McCann
Megan was amazing! She was so helpful and flexible with any changes we made during our planning. She helped us pick the perfect selections and made changes to pricing to accommodate our small wedding party. The food was amazing! We also had them do flower arrangements and center pieces for us and they turned out so beautifully.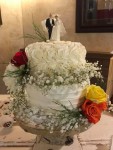 Mr. and Mrs. Boretsky
EXCEPTIONAL AND PROFESSIONAL!!!! My parents celebrated their 60th Wedding Anniversary on Sunday, April 8, 2018 with family and 210 friends! The event was spectacular only because Sharon and her staff were so meticulous and thoughtful in the decorating of the venue and meeting the needs of my family. The roses were large and so colorful, and the mashed potato and sweet potato bar are still receiving compliments to this very day!!! The anniversary cake was perfectly elegant, rustic, and so delicious it disappeared as did all the small bite treats. The Waitstaff were WONDERFUL!!! I wish Bumble Bee Occasions much continued success!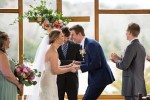 Mr. and Mrs. Vassberg
Our experience with Bumble Bee Occasions was excellent! We were very pleased with the work Sharon and Megan did to prepare for the Big Day- the meetings were efficient and thorough, and they covered everything in such detail I was not worried about anything by the time our wedding day came around. The food was delicious, the cakes were beautiful and delicious, and the service was excellent! We're so glad the bees were there to take care of our guests. Set up and tear down went smoothly, and the reception hall looked exactly like I envisioned! Bumble Bee helped us set up the DJ and videographer and both of those vendors were professional, on time, and did a great job! The FLOWERS! Flowers were probably the most important thing to me, and Bumble Bee came through in a big way... they were so BEAUTIFUL and I loved them!! Bumble Bee made our wedding planning stress free and our wedding day so memorable! Highly recommend!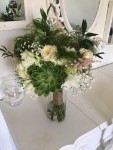 Mr. and Mrs. Harding
Bumble bee occasions provided exceptional service from our first meeting all the way to the end of our wedding night. They were very responsive to our questions and made sure everything was covered well in advance to provide a stress free wedding day. Megan was a terrific help no matter the problem/question she had the solutions and was always a step ahead. We are very grateful for everything Bumblebee Occasion and Megan did for us in our wedding day.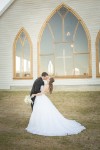 Mr. and Mrs. McCloskey
We LOVED working with Bumble Bee! It was very convenient for us and eased a lot of potential stress for us to have all of our vendors in one place and one source of contact for everyone. Megan was fantastic at coordinating and organizing communication with the various vendors through Bumble Bee and we were able to have nearly everything for our wedding taken care of through Bumble Bee. Our engagement was on the shorter end and Bumble Bee was willing to work with our timeline so that we were able to have enough time to make decisions and payments. The DJ was great and even played host to my husband and I to ensure we were getting plenty to eat and drink. He catered to our specific song and genre requests. Sharon took the time to discuss floral options well with us and helped me make decisions despite my lack of floral knowledge. We were so pleased with Bumble Bee and will gladly recommend them to any one in need of wedding vendors.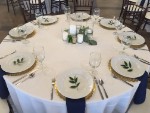 Mr. and Mrs. Valenta
We are so grateful for Bumble Bee! My husband and I got married January 19th, 2018 and used B.B. catering/food services. They made our wedding day so easy! Their staff set up the buffet and appetizers which everyone loved. They cleaned up quickly and made sure everyone had enough to drink. They wore a professional matching attire and looked great. Megan made it so easy to pick what we wanted and made sure everything was in order. They are so easy to work with and very flexible! Thank you!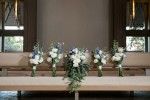 Mr. and Mrs. Farmer
I got to work with Jerry and Sharon, but mostly Megan, and it was all a dream. We hired them for our florals, catering, cakes, and day-of-coordination. I told them our budget, thinking we would have a bare wedding, and they completely blew me away with what we could do with our pennies. The food (brown-sugar crusted pork tenderloin with a vegetarian option of a stuffed portobello mushroom) was amazing. I even had a last minute increase in guest count, and they were able to accommodate the change. I have received nothing but compliments on the food--and plenty of people who were not vegetarians ordered and enjoyed that option. The florals. Wow. Sharon really took my inspiration pages I gave her (printed photos from Pinterest with notes on what I liked about each photo) and brought my dream to life. She also helped to educate me on resourceful ways to accomplish the look I was wanting. And Megan. Megan worked with me throughout the whole process. She was wonderfully organized and prompt in responding, and flexible with me when Bride Brain set-in. She even listened to me tear up and get off topic when I was stressed. Furthermore, she paid attention to who was important to me during the day of, and ensured they were taken care of as well. I will recommend Megan forever, for I know she did more for me than I will ever know. We also got our cakes through them by way of Sinsational Cakes by Yaya. Again, they perfectly executed my vision for my simple cake and on the day of, it was tasty. This team was wonderful. I was skeptic to have to drive out to Azle for meetings, but looking back, it was the best decision I made. Hire these folks for your wedding and never look back!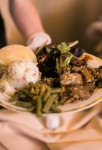 Mr. and Mrs. Wolf
Bumble Bee did great on setting up for my wedding . Megan assisted me for months on making it perfect and was so sweet the whole time in assisting me. I did linens, food, dinnerware and extra tables through Bumble Bee. Everyone told me how great the food was which was very great to hear! I got to eat a little but of course it was crazy for the groom and I. We would highly recommend them for catering any wedding. Thank you Bumble Bee!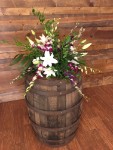 Mr. and Mrs. Thorson
This company was great. We used their wedding coordinator who was a life savor for us and I would recommend this company to anyone.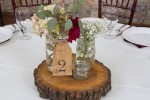 Mr. and Mrs. Nielsen
We absolutely could not have pulled off our wedding day without them. They helped us from the very beginning to the very end. We absolutely love Sharon and she made sure our day went off without a hitch. The food was amazing. The flowers were beautiful. Our guest nor us had to worry about a thing but eat, dance, and enjoy!

Melanie and Bill
We wanted to thank you for everything you did to help make our wedding day special and memorable. The flowers were absolutely beautiful. The cake and cupcakes were delicious. Everytime I see a picture of the cupcakes it makes me want one. I loved the icing and so did all the guests. Thanks so much for your time and generosity. We are so grateful.

Mr. and Mrs. Barnhill
Bumble Bee Occasions, We just want to say thank you for the awesome job you guys did at our wedding. The decorations were beautiful, the food delicious. We loved everything! Thank you so much for helping making our big day wonderful!

Traci and Bill
Just a quick note of thanks for helping make our daughters wedding a memorable and special occasion. The food was excellent and your staff did a wonderful job. Thanks again and we look forward to working with you whenever possible at Canyon West. Have A Great Day!!

Azle City Secretary
Thank you very much for your service during this years Boards & Commissions Banquet. The place settings were elegant and deserving of such an event. The floral centerpieces were a big hit and I'm still receiving comments on their beauty. This event was successful because of you and your staff...much appreciated!

Callie
I wanted to thank you. You did an amazing job! The church was beautiful. My friends and family are still commenting on how beautiful everything was. I saw the doors up at your shop when I drove by - they look great!!! I cant even begin to express how grateful I am to you and your staff for the job you did!!!!

Willa and Roy
To All at Bumble Bee, I'd like to thank you for a great job; polite, patient, and caring. It was a real treat working together. Also food buffet was super and the cake was great. So all in all, we were very pleased and happy for Chelsea and Cass. I would certainly recommend Bumble Bee!! Thanks, Willa n Roy " Grandma & Grandpa"